Search Engine Marketing and Political Website Design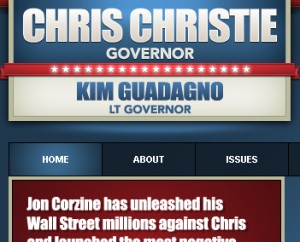 Regardless of your political leanings, no one can doubt the prowess of Barack Obama's Internet Marketing success.  The use of website design, search engine optimization, social media optimization, and political blogging were all used by the Obama campaign to generate unprecedented results in campaign fundraising from the grass roots, build the image of the candidate, publish positions, communicate directly with the electorate, turn out the vote and ultimately become the 44th President.
It seems now that every political office from President to local dog catcher has a website.  However, that is where the comparison ends.  There is a big difference between having a website devoted to a politician and having an effective political website.  The principals of having a good website remain the same for politicians as they are for everyone else.  Let's face it … the purpose of a website is to be found by relevant, genuinely interested visitors and to offer compelling information to generate the desired action, which of course for political candidates is a vote in November.
For the purposes of this writing let's take a look at the race for Governor in New Jersey between the incumbent Jon Corzine (D), and the Republican challenger, Chris Christie.  Here are my observations in comparing the two sites www.joncorzine09.com and www.christiefornj.com.
The incumbent, Corzine, has a Google Page Rank of 5 while the Christie site has a page rank of 0.
Christie's site was registered last December while Corzine's was registered in February.
Christie has amassed over 7,000 backlinks as opposed to under 4,000 for Corzine.
Corzine has a better Alexa Rank in the 400K range while Christie is over 800K (lower is better).  Alexa Rank measure the number of visitors of a site compared to all other websites.  Google.com has an Alexa Rank of 1.  Optimum 7 has an Alexa Rank of 95K.
But when it comes to political campaigns it ultimately comes down to content on the web pages themselves.  Here is my hopefully impartial analysis:
Christie's site has a clear navigation where "Issues" is clearly labeled and issues are what voters are looking for, now more than ever.  What are the candidates' positions on Health Care, Budget Deficits, Foreign Policy, the best way to improve the economy.  Moreover, specific state issues which include the economy and budget issues as well; also heavy taxation, state spending, corruption, etc.  All heavy issues indeed.
Corzine's site has no link to "issues."  Instead the site has slide shows and videos that seem to promote an image.  He is seen at his desk, with President Obama and smiling all of the time.  The site links to "Real Results" to tell visitors of the accomplishments of the present Governor. However, this section lacks specifics, relying on general statements about the state, sometimes in comparison to other states.  But in looking throughout the site I see no specific statements or plans regarding policy.
Christie's site has text and a video from the candidate himself stating positions on each and every issue including cutting taxes with specific statements regarding which taxes and why.  This is done for 8 different issues and seems very effective because it was easy to find where the candidate stands on the issues and includes specifics.
Christie's site includes easy to click links to Twitter, Facebook, YouTube and Flickr.  Corzine has links too but there off to the side and you have to look for them.  As expected, Christie has twice as many followers on Twitter.  He also has 3 times as many Tweets.
So, if you get the idea that Christie is doing better online, then I am communicating what I see.
My main point is ultimately this:  Websites for Politicians matter … from the dog catcher to the President.  Websites need to be visible, informational, and social.  None of this is possible without great content including relevant categories, designed for the visitor, text, audio, video, etc.  The site must be engaging with clear calls to action.
There is an inevitable and great opportunity for both politicians and Internet Marketing Companies to generate great, compelling internet marketing strategies through great design, great content and full integration with the social media.