How to Remove Bad Publicity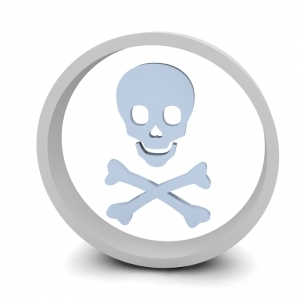 No business wants bad publicity, but sometimes it happens. Write-ups and blog rants are easy to put on the Internet, and there are a lot of complaint sites and review sites out there. Most people who use these do so responsibly, but there are some people who like to cause problems and post negative things about a business because they weren't treated exactly the way they should have been. Some people complain no matter what you do, and you can't please everyone all the time. With that in mind, using SEO and SEM tactics to increase the search engine rankings of good publicity can help to remove bad publicity by causing it to fall further down the page when someone searches for your company or product.
While not completely removing the bad publicity, it certainly helps because most people don't look beyond the first page of search engine results when they search for something. If you can keep any bad publicity off of the first page – and ideally off the first few pages just in case people look beyond that first page – you'll be better off when it comes to what impression people have of your business. Here are some things you can do to remove bad publicity:
Make sure your internet marketing team uses professional copywriters. Don't try to write everything yourself unless you have SEO and SEM experience and strong writing skills. Some business owners make things worse for themselves without meaning to because they don't word things in such a way as to help their business and their search engine rankings.
Have the content company you hire write press releases. When you submit press releases to major sites, they usually get good search engine ranking. That will help to lower the ranking of the complaints or other negative publicity that your business might be experiencing. Press releases also help to build trust and brand loyalty, so they're a great way to maximize any writing that you're having done for your business.
Use SEO and SEM the right way. Keyword stuffing doesn't help your search engine ranking. Google and other search engines don't look upon it favorably. Anyone you hire to write good publicity for you should be familiar with the percentage of keyword density they should be using. That way, they can maximize the search engine rankings for your content and help it rank higher than the bad publicity that's out there.
Address the bad review. Write to the customer or the user who left the bad review and try to resolve the issue. You would be amazed at how effective this can be. Once you resolve the issue, you can then request that the bad review or publicity be removed from that specific site.
No matter what you do, don't panic and don't retaliate when you see negative publicity about your company, your product, or you, personally. If you respond right away, you might say something that won't help your case. It could actually give you more bad publicity because you seem unprofessional. Avoid that by resisting the urge to retaliate. Hire an internet marketing team that has the training and experience to reduce the damage that may have been done by what others have said. Your SEO team can create professional press releases, write optimized content for search engines, and get that bad publicity off the first page of search rankings so  you can build brand loyalty and trust. If you need help with Bad Publicity or Negative Reviews Online, contact us. We can help!