The Future of ECommerce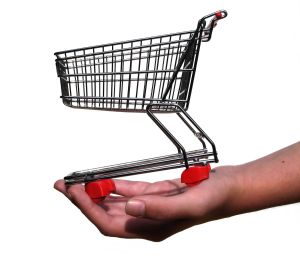 ECommerce has revolutionized the 21st century in a way that few other technologies have. Over the past decade, the phenomenon of eCommerce has developed into a full-blown industry. Once used solely for business-to-business purposes, today nearly everyone has made at least one purchase using an eCommerce platform.
ECommerce appeals to the population at large for several key reasons.
It is the most convenient way to shop.
It doesn't involve lines or long drives.
ECommerce typically offers a larger selection than brick and mortar stores.
ECommerce offers the ability to shop 24 hours a day
Most eCommerce stores offer bigger discounts and savings on their products.
Comparison-shopping is simple because of the vast selection.
With all of the benefits offered to the typical consumer, it just makes sense that the business of eCommerce will continue to boom.
Even more than benefiting the average consumer, eCommerce makes doing business easier and more economical for merchants and retailers. Advancements in technology have provided a fast, cheap way to sell and market products. Because of the mass appeal of the Internet and the enormous visibility, advertising and marketing has become an integral part of the ecommerce business model. ECommerce also offers less overhead, a wider marketing base, and eliminates the need for a physical storefront. Those with the brick and mortar storefront also have ecommerce sites; this is the greatest proof that ecommerce is here to stay … it is just easier and much more efficient to find, compare and decide.  The greater visibility ecommerce offers will mean that many businesses can expand far beyond their limits of a physical store, but it also means a market at risk of becoming saturated – which is why internet marketing is one of the most essential aspects of the eCommerce business model.
On the surface, the future of eCommerce looks bright. There are benefits for both the retailer and the consumer. In many ways, eCommerce is becoming a self-fulfilling prophecy:  as more consumers are drawn to the internet for their shopping needs, more and more retailers begin doing business on the internet, which leads to more consumers.
However, there are some major obstacles facing eCommerce in the future. One of the major issues that must be addressed is that of market saturation. In any given niche, there may be millions of similar sites, and only effective marketing can give one site a lead over another. There is also the inability of consumers to view a product in real life, or 'try it out'. This can lead to high return ratios for businesses, and inflated costs for consumers.  Finally, many consumers are growing disturbed by the large number of email, spam or other marketing material that they begin receiving after making a purchase. These issues may eventually lead to significant changes in the ecommerce model.
However, have no doubt that technology and the market will respond to address these issues to further improve the shopping experience.  Just consider a recent article we published on Augmented Reality and you will see that the inexorable march of technology continues to break down barriers.  Can you imagine being able to try on for size online?  Can you imagine how many items you can try on using Augmented Reality?
Still other naysayers will argue that shopping in the "real world' is still a social necessity.  All I can say is maybe to some extent.  Just consider the social networks like Twitter and Facebook.  The web is socializing.  Search around and you will find numerous groups of folks exchanging their ideas on products and services.
The future of ecommerce is bright.  Most TV and other traditional media advertising are considered an intrusion.  Ecommerce puts the control of when and how you will buy products and services into the hands of the buyer … that's pretty powerful stuff all pointing favorably towards ecommerce. If you are interested in Ecommerce, we can help. Contact us for a no obligation consultation.