How Can You Make Money with Drop Shipping in 2013?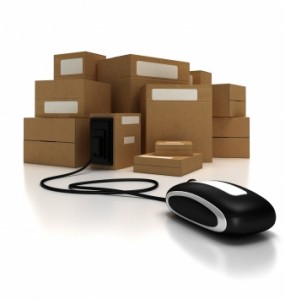 There's no question that everyone wants to make money online, but only a select few have the skills, ambition and the know-how to do it. Obviously, most people who want to achieve this goal want to go about it by not taking too much risk, including making big investments stocking products to support an ecommerce site. That's why "Drop Shipping" is a valuable option. However, please bear in mind that for every drop shipping ecommerce business out there that makes money, there are 9 that do not. The reasons are:
They do not have an effective E-commerce Solution that can handle drop shipping.
They do not market their online stores properly. They are not visible on Google for organic terms or they do not advertise with PPC; or PPC is not profitable.
Products are too broad rather than targeted on certain niche areas.
They do not have reliable suppliers.

The stocks change a lot.
Customer disappointment over out-of-stock notices.
No real-time integration with suppliers' stock data.
Supplier pricing is too high to compete.
They get disorganized and do not have a game plan to grow the business.
Does this look like your drop-shipping business? Here are your likely stats:
Your sales are low, and if not, you are not tracking them on analytics. You cannot pinpoint where your orders are coming from.
Your SEO stats are poor. Your domain authority and backlinks are poor. (Try our new SEO Pricing Tool to see how much it might cost)
You have many errors including duplicate content (copied from suppliers descriptions), duplicate titles and descriptions on your site that need to be fixed.
Over 70% of the product selection on your site has never been sold. So, you are diluting your site with poor content and products.
You seem to have issues with your suppliers in terms of having items "in stock" or real-time integration.
You do not have control over stock.
Making money in drop shipping is REALLY hard (overwhelming). Here's an article I had written back in 2008. http://www.optimum7.com/internet-marketing-services/how-to-make-money-in-ecommerce-drop-shipping.html
Here are my suggestions:
If you want to make money, get rid of open-source systems like OScommerce and Zencart. These open-source solutions are custom, hard and unstable. That's why they are free.
You should switch to an Ecommerce Cart like Volusion which is a hosted system that has MUCH functionality to address all the missing links along with a stable checkout system. Also, you can track everything!To make the switch, you will need all product information in a data feed including images et al. However, this is not easy; you should not enter these fields and product information manually, they need to be very organized so that you can just import the data into your new Shopping Cart System. The images must be in a zip file and every image name must correspond with the SKU (product code) of the item so they link up.
This way, you will have full access to the products so you can make changes easily without messing up the code or the site. You will also be able to handle your own orders.
You need to write about 2-3 articles per week regarding your products. You should keep your articles section updated and use tools like WordTracker and Spyfu to do keyword, topic and competitive research.
You need to begin "stocking" items sooner or later; otherwise you do not "really" have a business. With drop shipping, you will never make real money unless the supplier is your dad or uncle. Or you need to have REALLY reliable suppliers.Just an example, if you receive 100 orders tomorrow, who processes it? Are they automated (integrated) or do you have to do it manually? This type of XML integration with a supplier costs around 5K-10K to setup.
ALL product descriptions from supplier MUST be re-written and must be unique. You need to differentiate your content from the competitors that use the same suppliers.
You need to do SEO and build link authority to rank and increase your visibility.
The cost is simple, you need at least $300/month for content, about $10 per each description re-written, $50- $150 per month for Volusion store (or similar hosted cart) and any additional hard costs you might have in the future to cement supplier relationships.
You should consider selling on 3rd party sites like Amazon.com as well as shopping comparison sites like shopping.com, pricegrabber.com and Google Products.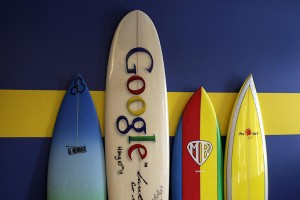 The Internet is very competitive and without a customized strategy and a well-executed internet marketing plan, you do not stand a chance. You CANNOT make money online with "no investment" and the slower you start, the longer it will take you to make any money. You are looking at elements like ecommerce, design, SEO, social media, analytics, programming and more when you consider one basic website that drop ships other suppliers' products. Are you an expert in all these areas? If not, you will surely need assistance or enough time/money to learn the business. Again, less than 10% of drop shipping businesses online make any money.
The problem here is the competition. Eight years ago, drop-shipping was easier due to the fact that the internet was not saturated with e-commerce sites and there were fewer large players online. SEO was much easier and straight-forward, CPC amounts were lower for shopping comparison sites and conversions were higher. So, here is my MUST DO suggestions from the beginning:
Find a very reliable supplier(s) that provides a niche selection of products that are in demand. For example, if you want to sell electronics, do not go after plasma TVs. Go after "gadget products".
Make sure that these suppliers can provide you with data feeds that make it easy to insert products into your site as well as update quantities. Equally important, make sure that your shopping cart solution provides import/export functionality or XML integration.
Make sure that your profit margin on these items are AT LEAST 50%, otherwise your business cost will squeeze your profit to almost nothing.
Have an investment of at least 20-30K to cover the first 12 months cost.
Try to find products and suppliers that require MAP pricing. (Minimum Advertised Pricing). This will make it much easier for you to compete with others. At least, you will not be competing on price.
Install analytics and track EVERYTHING. You should be able to know exactly how much you are profiting, and where your ROI and conversions come from. This is a real key to making money online.
These are some of the most important elements you need to consider. However, if you follow these rules, you increase your odds of making money online by at least 5 fold. Of course, if you have any questions do not hesitate to contact us. Share with us any success stories or other suggestions that make it profitable to drop ship.