September 28, 2011
by Jose
Education Internet Marketing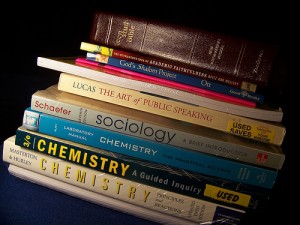 Education Internet Marketing; How Schools, Universities, and Educational Centers Use Search Engine Optimization
Internet Marketing has permeated our culture at lightning speed. The education sector is no different. Schools and universities must use SEO as a part of their branding strategy as much as anything else. In fact, things like online social proof (how people look to their social network for trusted advice) apply more to universities than almost any other business sector.
Let's face it; the yellow pages are an antiquity at this point. If someone wants to find you, they will hop on their computer or their Smartphone and look for you. If you don't show up, the next guy will.
3 Must-Haves in Education Internet Marketing
Today we will address some of the basics in SEO marketing. To get noticed online, you have to have at least these three things:
A website with a user friendly CMS (Content Management System)
On-site Optimization (Dynamic Sitemaps and the right Infrastructure)
Off-site Optimization (Social media, backlinks, visibility)

User-Friendly CMS
A CMS (content management system) is the best solution for people that are not computer savvy. If you don't plan on learning HTML or don't want to have to go through a computer technician to change something on your website, a CMS is the way to go.
We prefer to use WordPress. It is easy to understand, easy to find support, and easy to find plugins that will do just about anything that you need a website to do. This includes putting up the "Follow Us" and "Like" buttons or maybe something more complicated like a live calendar or newsletter subscription.
There are some Internet marketers that might try to get you to use a CMS that they have created, which can be great in some situations–maybe you need a really complicated eCommerce site to put up–but for Education Internet Marketing this could end up being a huge hassle when you have to call your computer technician just to figure out how to put up a blog post with a video or announce an event.
On-site Optimization
The truth is that most of this goes on in the background. If you are using WordPress, you can find plug-ins that will prompt you to fill in the blanks of the meta info. All in One SEO is the most popular one at this time.
It will ask for keywords, page titles, descriptions of the page, and alternative titles if you are optimizing an image. When you are listing keywords in the meta info, never list a keyword that can't be found within the content, this will appear spammy to search engines.
Keep in mind that the page title is different from the title of the content that you are writing. The page title appears in some search engines at the very top of your web browser. Try to keep this short and to the point without keyword stuffing.
The page description is what will show up in the SERPS. It is usually about 156 characters and will either be taken from the first few sentences of the text or you can override it with a meta description that may be more likely to get people to click through to your page.
Off-site Optimization
A big part of Internet Marketing is the offsite content that links back to your website. In general, people prefer to have a lot of links going back to their website, but this isn't always the best thing. It depends on the quality of those links. You can go to other web 2.0 properties, social networks, local directories and article directories and write informative and valuable information that links back to your website, your website will be rated with more value by the search engine algorithms when you use higher quality and more respected offsite links.
Patience
Although we didn't mention this earlier, it's very important. Don't expect to see results in Internet Marketing overnight. A successful strategy is a long-term strategy with results that stick. Anyone that claims they can get you to page 1 in a short amount of time is not being truthful with you. Or if they do, they may not be using tactics that will stick. In fact you may get penalized for it later on.
We hope that this has helped you get a basic understanding of some of the basics in Education Internet Marketing. If you have any more questions, just contact us! We're happy to help.