Writing "Search Engine Friendly" SEO Content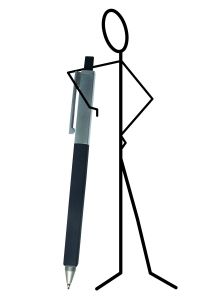 There is a fine line between content that is reader friendly and content that is search engine friendly; learning how to blend the two together is one of the keys to obtaining high Search Engine Rankings. Many website owners make the mistake of assuming that just because their content is well written and easy to read, they will automatically see an increase in their rankings. Instead, content must be properly formatted, and written with an understanding of how search engine spiders work and how search engines rank websites. It's impossible to have one without the other. Content that is poor, but has excellent SEO work won't get good page / site interaction, and great content that's badly optimized won't show up for people to read in the first place.
Content, in the form of articles, knowledge bases and blogs should be keyword rich, but not oversaturated.  It is one of the first things that spiders will look for in your textual content. Keywords should be relevant and unique to make your site stand apart from the rest.  Strong keywords are not enough. Truly friendly content is also well written and easy to read. For example, you may have determined that users are most likely to search for your business with the keyword phrase "plumber Brooksville, Florida." While it is possible to use this phrase as is, the resulting content will likely be hard to read or nonsensical. Your readers won't like that, and neither will the spiders. In fact, spiders are on the lookout for 'word stuffing' or pieces of text filled with too many keywords. Finding the balance between well written content and content the spiders will 'enjoy' as well can be difficult, but it is crucial for the success of your site.
There are some particular kinds of content that are searched more frequently by spiders. They are particularly drawn to sitemaps, titles and descriptions.  These areas should be carefully written and include targeted keywords.  Sitemaps offer more than simple navigation for your readers; spiders look at them to determine organizational structure, how often your site is updated and its age.
Knowing what is considered 'unfriendly' is just as important as knowing what spiders look for. Your SEO content must be readable to the spiders. Mainly unreadable content includes flash, animation and text within pictures. Spiders prefer new, updated content to older content and will search it first. Blogs and article bases are a great way to keep fresh content on your site that is not only good for SEO, but also very valuable to readers. It's important not to put up copy just for the sake of SEO. If it doesn't serve a purpose to your audience, then it's just spam.
Don't get caught up in the word "algorithm."  The specifics of search engine algorithms are never really known; but it doesn't really matter.  Search Engines are all ranking for relevance; to be relevant you need to be readable first.  Then it's all about content; its quality, its texture, its richness.  After all, how will other sites link to your sites if you don't provide great content?  When another site links to you, which is a vote for your site in the eyes of the search engines.  These are naturally occurring backlinks; the most valuable of all backlinks, meaning it scores the most points.  Continually and consistently generating great content increases your backlinks and the rate of which you are gaining backlinks.  This serves to build your "authority quotient" which is certainly quantified and part of the "mysterious" algorithms.  Take the mystery out by generating great content consistently.
By the way, in case you haven't figured this out already, this is what white hat (quality and long lasting) SEO techniques are all about.
Of course, we are here to help as our clients do not have the time or the human resources to man a professional internet marketing system.  So contact us for a no obligation initial consultation.