Finding the Right SEO Tools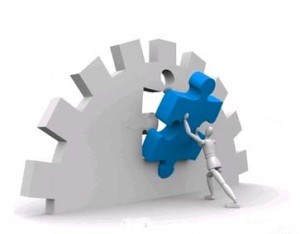 In recent years, Search Engine Optimization (SEO) has become one of the most important aspects of running a website. It should come as no surprise that there are hundreds of tools and services available to assist online business owners with their optimization. Website owners can pick and choose the best tools from many available sources, but they also present a problem – figuring out just which tools to use.
Finding the best SEO tools to use is important as it will have a direct impact on the productivity of your site; the hits it receives and even your conversion rates.  The ideal SEO tool will fit into your budget, fit into your technological expertise (or lack thereof), and provide you with the results you are looking for.
Your first step in picking the ideal SEO tools should be a careful review of your business and marketing plan. Use this information to determine how SEO will fit into your campaign strategy. You may decide you need help covering every aspect of optimization or only a tool for analyzing your data. Optimization is complex, and encompasses a vast skill set. The SEO tools you utilize should work as a compliment to your marketing plan.
Many advertisers need assistance with several key aspects of their optimization plan. The most common tools advertisers utilize are competition research link analysis, relevant keyword research and automated rank tracking.  If you are not familiar with SEO, then it is probably a good idea to find a Professional Internet Marketing Company with a mastery of all of the tools of optimization.  How can you tell?  Just search for "Internet Marketing Services" and see who ranks on page 1.  If they can do it for themselves on such a highly competitive keyword then they surely have what it takes.
When looking for a team or individual to manage your SEO, it is a great idea to read customer reviews or quotes.  These can be your best source of information on how different packages work, what their advantages are and what their disadvantages are.
When considering a tool for possible use in your marketing plan, there are several aspects to carefully review:
Speed
Performance
Features
Price
Many advertisers balk at the price tag attached to some SEO packages. It is important to remember the advantages a properly optimized site can bring. Increased visibility and the resulting increase in traffic make SEO tools an investment in the long-term future of your business.
One must not forget the many free tools that are available on the Internet. These tools can work great for advertisers with a slim budget. While there are many currently available, there are some free SEO tools that no marketer should be without:
Google Webmaster Tools – these tools provide invaluable information on the performance of your website and its search engine results. Google Webmaster tools can help you track your keywords, inventory your links and more.
Rank Checker – This simple little tool will provide you with your site's rankings on Bing, Yahoo and Google every day.
Majestic SEO – The perfect monitoring tool for link building; Majestic SEO helps track new inbound links and their growth.
Yahoo Link Domain – another nifty tool for analyzing inbound links, Yahoo Link Domain also gives you insight into your competitor's links, potentially giving you the upper hand.
Whether you choose to purchase your SEO tools or simply use the free options available on the internet, choosing the most reliable tool or service is critical for the successful optimization of your website.
Contact us for a non-obligation initial consultation.