Search Engine Optimization Pricing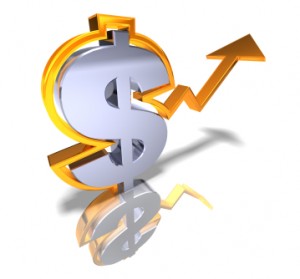 Successful Search Engine Optimization (SEO) is essential for efficiently marketing your business online. This is the process of improving your website's ranking in organic search results. Many people attempt to do SEO on their own while some seek professional guidance. An SEO professional can provide you with all the tools you need to make your business an internet success. You must be very careful when choosing an SEO consultant. Make sure that your consultant is up to date and willing to adapt to the constantly evolving internet market. (Try our new SEO Pricing Tool)
Do not go for the cheapest SEO company you find. Often times, you get exactly what you pay for. Do extensive research on a few companies to find the one that may offer what your business needs at a reasonable price.
Often times, Internet Marketing Companies will set up a 12-month SEO strategy for your business. This can cost you anywhere between $12,000 and $100,000 dollars based on your industry and competition. Your quote may be dependent on your target location, competition, and the amount of work that must be done to your website. Local SEO tends to be significantly less expensive. This is due to the pool of competition being smaller in a state, city or county. On average, the price of an SEO campaign that targets a larger pool, such as the United States, can range from $24,000 to $50,000.
If you prefer to do in-house SEO, you may be expected to pay a little more. Your first year of SEO could cost beyond $50,000. This price does not include the fee for copywriting and other marketing. If you are looking to hire in-house SEO, make sure that the personnel specializes in content, on-site optimization, off-site optimization, conversion optimization and more. For a full service SEO internet marketing campaign, you may be looking at about $100,000 for your first year.
Here are a few tips for finding the SEO service plan that is right for you:
Content: This may be the most important facet of SEO. Your site should constantly be updated with fresh, informative and relevant content. Be sure to develop your content for the user and not for search engines. In searching for an SEO company, if content isn't on the top of their list for improving your SEO, this is a red flag.
On-Site Search Engine Optimization: Your page titles and meta descriptions should be relevant to your site's content. Check to see if your SEO company of choice recommends building your site using a content management system like WordPress or Joomla. These CMS have dynamic sitemaps that notify Google each time your site is updated.
Off-site SEO: The popularity, ranks and traffic of a site can be only increased by targeted, relevant and quality backlinks. Make sure that you have a solid backlinking strategy in place.
Live results/Deep results: The best way to determine if a SEO company is reputable is by checking their results. How are their clients ranking in search results? What happens when a client's keyword is searched?
Existing Client Interviews: Client interviews can help you make a more informed decision. Ask a few of the SEO company's clients how they feel about the work that is done for their business. See if they would work with the company again in the future. Find out what the company's pros and cons are.
Choose an SEO company that knows exactly what it takes to get results and can show proof. For full SEO services, contact Optimum7 today or try our SEO Pricing Tool. We can help.