Google AdWords vs. Microsoft adCenter
Google AdWords and Microsoft adCenter are both very useful tools when it comes to launching a PPC campaign. While there are some differences between the two, they can be equally efficient at getting your PPC campaign exposure.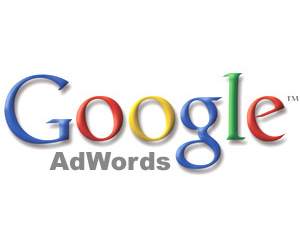 Google AdWords
Google definitely has a larger market share than adCenter. Google has been in the internet advertising business for a long time, and they have more experience. Quite frankly, they're rather good at what they do. AdWords has been reaching millions of users daily for a considerable period of time. People respect Google, and subsequently their paid advertisements, as a trusted provider of information. So, your AdWords campaign gains that respect.
AdWords offers a range of free tools to help you search competitive keywords, and as a result build an extremely profitable PPC campaign. They also have the tools to help you monitor traffic on your site, and provide you with the appropriate data to keep your PPC campaign on the right track.
Additionally AdWords offers their ads in multiple formats, providing you with a way to saturate the market with your name. Your PPC ad can come in text, mobile, video, or photographic form, giving you the highest chances of getting clicked on and thus driving traffic to your site.

Microsoft adCenter
Microsoft's adCenter is just as effective, and claims to reach 163 million unique searchers. However, it's a bit behind AdWords when it comes to tools, customization and functionalities. Currently, you can only promote your ads in text or mobile formats. However, their targeting capabilities seem to be a bit superior to those of AdWords. Their intelligent targeting feature allows you to use data (like where your users are located and what days of the week they're searching) to target specific groups of people. This provides you with a highly customized PPC campaign that will give you a fair amount of bang for your buck, as you will be more likely to appear on searches that will generate profitable leads.
Keys to Success
Regardless of which PPC provider you use, there are a few key points to creating a successful PPC campaign.
One of them is to keep the loop alive! Make sure that your ad contains content that is in your landing page, and make sure your landing page is relevant to the content. This loop keeps users engaged and involved in your site. If they arrive at your site and can't find what they were looking for, or your ad isn't relevant to the information on your landing page, you're not going to be able to convert your PPC traffic to leads. That is a major failure on the part of your PPC campaign.
Additionally, don't walk away from your PPC campaign. It needs constant maintenance and tweaking to be successful.
Also, make sure you're doing your keyword research. Use long tailed keywords to get more bang for your buck. Rather than using a term like "Xbox 360," use a phrase like "discount Xbox 360 for sale"
Do you really have the time it takes to spend launching and maintaining a successful PPC campaign? Why don't you let Optimum7 handle it so you can focus on doing what you do best – running your business? For a small investment – starting at $2,000 – we'll do all the legwork for you. Contact us today to get started!