Do I Really Need SEO (Search Engine Optimization)?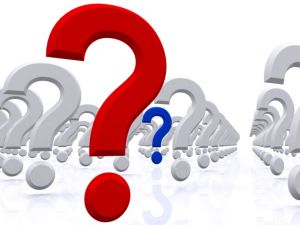 Do you really need SEO? Let me first address your question with another question: do you want traffic on your website? Do you want highly targeted, highly interested traffic coming to your website? Do you want to experience this traffic day in and day out for a consistently long period of time?  If the answers are yes, then, yes, you undoubtedly need SEO. It is a virtual certainty that somewhere out there in that vast internet world, someone, or many someones, want to read what you have to say or buy what you are selling – you just have to reach them. That's what SEO (Search Engine Optimization) offers; you are simply reaching your target audience by making your company, your products and services visible for exactly the right people; those that are searching for you but don't yet know your name.
If you were selling a product strictly through a grocery store, it would make sense that you want your product to be prominent and visible, probably in several locations throughout the store.  As the producer / distributor of the product you need to convince the store manager that the product is deserving and beneficial to the store and its patrons.  So in a sense, you are involved in "product placement optimization."
Google is actually very much the same kind of thing, just online.  Google doesn't deal in products, rather in keywords / phrases.  It provides the most beneficial and deserving results based upon the keyword phrase entered and the relevancy of the webpage.  Now consider this:
There are 10's of millions of websites with billions of pages.
Only the top 10 web pages are listed on a Search Engine Result Page (SERP) i.e. the 10 most relevant in the eyes of Google for the selected keyword.
68% of all searchers don't go past the first page.
98% don't go past the 3rd page.
Do you really need SEO?  I think the answer couldn't be more clear.  Without SEO, you really aren't on the internet because almost no one will ever find you through the search engines.
Being easily found on Google, Yahoo and Bing is obviously important.  But rankings and traffic aren't everything.  The website still matters a great deal.  So don't separate SEO and Website Design; they go hand-in-hand.  Your website needs to be structured and programmed in specific SEO-friendly ways.  It also needs to be engaging, interesting and ultimately converting.  The point here is simply not to do one without the other and not to do one "after the other."  They must be done in unison and by Internet Marketing Professionals that understand the interplay between the disciplines.  Unfortunately, it is not unusual for us at Optimum7 to have to completely redesign a website because it was programmed in unfriendly ways, both for search engines and humans.
Search Engine Optimization is needed by any business seeking online success.  The benefits of successful SEO strategies yield highly targeted traffic, sales and positive ROI.
Are you seeking great online visibility?  Contact us for a no-obligation initial consultation.