How to Rank a Penalized Website on Google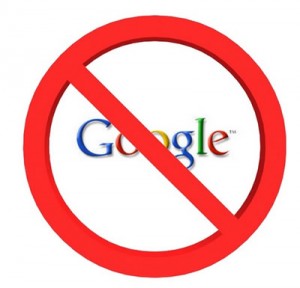 Just as there are black hat SEO techniques that can get your site penalized or banned from Google, there are legitimate paths back to high SERP rankings through the creation of high quality back links and through proper SEO marketing techniques. If you suspect that Google has specifically  banned your site, it's essential to create and follow a strategy to exactly pinpoint what wrong has been done, and communicate with Google to fix the problem and lift the penalty.
Content is king—for search engines, users and therefore for all e-business. If your site has been penalized for duplicate content practices, the answer is to clean them up and start generating a steady stream of non-duplicate, substantive, high quality, and fresh content. When you duplicate content on different URLs, search engine spiders stop crawling your site. That in itself is enough to be your penalty because it means you'll eventually stop showing up altogether in SERPs.
Generating a constant flow of high quality content takes time: time to research, to write, to edit, to implement, and to syndicate on site and off site. We know this. Our expert team of copywriters, SEO marketers, and IT specialists, has all the capabilities you will need to effectively handle this important aspect of SEO marketing for you, with the aim of improving your SERP ranking.
Through syndication and off site link building, which includes posting your content on high value social networking and bookmarking sites, we can build organic back links for you that will improve your ranking in SERPs once again, even after sustaining a lowered ranking penalty from Google.
Incoming links are vital, and not just in one direction. This is what high quality content that is optimized for the search engines and expertly syndicated can get you. If users find your information useful, they post it and share it with other users. The more people do this, the higher your organic ranking in Google.
In addition, other websites that deal exclusively with information will also start to pick up your useful content post it on their own sites, in an effort to tap into what is popular with users and to help generate traffic to themselves—which ultimately leads back to you. In other words, if you begin with great content and intelligent onsite and offsite implementation, other people, users and e-businesses alike, will end up syndicating for you.
This touches on the other major factor in creating good back links: popularity. Popular content that is being passed around and shared by lots of users translates to relevance for search engine spiders. That is why social media outlets such as Facebook and Twitter, and social bookmarking sites such as Digg and StumbleUpon cannot be ignored in any targeted SEO marketing campaign.
The quality of your content is the most important part of this equation; you cannot achieve this with duplicate content or other tricks that yield irrelevant content to users, such as cloaking, hidden text or paid links.
If your website has been penalized with a lowered rank on SERPs, contact Optimum7 today. We know how to remove the penalty and re-rank your website.