Venture Capital Online Marketing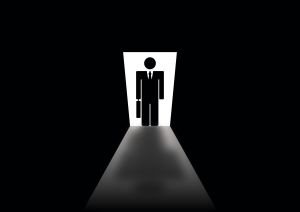 Presenting yourself as an authority in the area of venture capital is the cornerstone to your venture capital online marketing campaign. It may have been true years ago that venture capitalists had the choice of start-up companies with which to invest. Relying on information and intuition, venture capitalists seemed to hold all the cards when it came to investing. Today's start-ups have access to an untold number of potential investors on the internet, making it necessary for you to find unique ways of making your company stand out.
Content drives search engines, so that content is important.
The first step is, of course, implementing an eye-catching website that is full of relevant information and will draw the attention of both human readers and search engine spiders.  Regularly updated with your latest success stories, your evolving policies and your business theory, your website should be your sales pitch to your potential investments. If you have established a venture capital online marketing program that really works, once a visitor has found your site, they will already be 98% of the way 'sold' on you and your business.
The question is, how do you establish yourself as an authority in an online market that sometimes seems brimming with venture capitalists? Part of your SEO campaign should be aimed at developing your presence, and your authority. From article marketing and blogs to content and forum postings, developing a voice for your company is a critical step in presenting yourself as an authority. Consider the following points when approving copy your internet marketing team has provided.
Is the information sound and based on fact? It is easy to generalize financial information or to 'tweak' it in a more flattering light. Be sure all of the content and information that represents you is 100% accurate.
Is the tone conversational and friendly without being too familiar? When 'speaking' with potential investments through your content, the tone you use is critical. Present examples of your successes without injecting too much personal information. Potential investments should be left with the feeling that they know you and trust you.
Has each page of content been fully optimized? Does your page of content have the proper title tags, and a keyword rich title? Are the keywords used in the article applicable to the business? Are the keywords inserted in such a way that the writing looks natural, and not forced or stilted? Is the URL of each page of content keyword rich?
Not only should the content written on your page be articulate, but there is both an art and a science to internet marketing. The art lies in the skill of the copywriters to be persuasive and present you in the best light. The science lies in making sure that no technique is ignored when it comes to attracting search engines. The site layout, the words used in the title tags and the URLs, the placement of text in relation to images, the use of anchor text for links – all of these small details play a role in online marketing. Make sure your online marketing team has the attention to detail that is required for a comprehensive marketing strategy.
If you are a Venture Capital company and need help with online marketing or branding, contact us. We can help!