Website Design, Hosting and Internet Marketing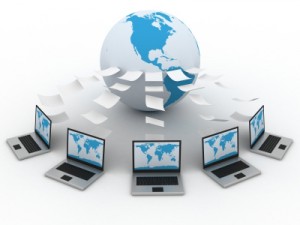 The world of online business is one of the most competitive fields in the world. In fact, with so many people jumping on the online business train, the sheer number of competitors you will have for your product or service may very well be enough to derail you before you even start. The best online business owners have learned to take advantage of the incredible marketing power of the Internet. Search Engine Optimization (SEO,) together with Pay per Click (PPC) advertising efforts and viral marketing, you can turn the most lackluster of online businesses into powerhouses. You can take advantage of this phenomenon as well by simply learning about website design hosting internet marketing.
Starting and running an online business is no small order. When you consider all of the various aspects that must be planned and implemented, it is no wonder that many business fail before they even begin. Finding a qualified consultant or company to handle your marketing, web design, development and analysis is one of the major aspects of creating a successful online business. This consultant can help you with the following aspects:
Website Design / Development – the look and feel of your website, the specific functionalities needed i.e. Ecommerce Software, Content Management System (CMS), Blog, Forum etc, must be crafted to be easily indexed or search engine friendly and should be engaging, well organized and easy to navigate.  No one should make the mistake of separating the design and development of a website with the online marketing, particularly the SEO; they are highly integrated and interdependent on each other.  A full service internet marketing company is best suited for this integration of disciplines.
SEO – it's all about ranking and converting; first you need to rank to get the traffic.  Here is a quality outline of all that is entailed in professional SEO:

Keyword Research – Keywords are the words and phrases used by searchers to find what they are looking for.  Google has achieved market dominance through its ability to provide the most relevant search results.  So, keyword research to identify your "universe" of relevant, targeted words and phrases is a critical element; in fact, keyword research is the cornerstone of all Internet Marketing and Search Engine Optimization. In addition, because trends change all of the time, keyword research is a necessary continual process, particularly to identify and target niche terms and markets.
Onsite Optimization – As the name implies this involves all of the on-page elements that a search engine crawler is interested in.  It is important that the information be presented to the crawler the way the search engines want it.  This involves:
i.      Unique, highly relevant, keyword rich Page Titles and Descriptions,
ii.      Properly implemented Page Titles and Meta Information.
iii.      W3 Validation
iv.      Dynamic sitemaps
v.      Constant addition of new content (articles, press releases, videos, podcasts, etc)
vi.      Inter-linking of content within the site
vii.      Dozens of more elements.
Content – Content is probably the least emphasized, yet the single most important component necessary to successfully compete for high search engine rankings.  I suspect this is the case because it requires the most commitment, the hardest to do consistently and over a long period of time and it requires the SEM (Search Engine Marketing) to "level" with the potential client about the plain truth about SEM; no matter how much or little you are paying your Internet Marketing Company, it will be completely wasted if you don't have a strong commitment to regular additions of unique (non-duplicate), highly relevant content.  If the company you are interviewing do not stress this, or even mention it, head for the hills! The web is essentially a text-based environment. People primarily go online to find information. For a website to attract more visitors and potential clients, it must therefore provide timely, up to date, and relevant information that people can use. Once your website has established a certain level of trust in the eyes of a lot of users, your business will benefit not only from the increased traffic and sales generated, you will also have established a solid and loyal customer base as well. Content does not always have to be too formal or technical either. Constant updates can serve you well in terms of informing visitors of new trends or products you plan to offer. This way, people will have something to look forward to that gets them to keep on coming back to your website.
Offsite Optimization – This is ultimately the most important element of SEO because this always involves the promotion of your content towards the generation of highly relevant, naturally occurring Backlinks.  Backlinks are one-way links originating from someone's website pointing directly to specific content on your website.  Backlinks are the most important factor Google uses to differentiate and ultimately rank based upon relevance.  The basic reasoning is this … backlinks represent a vote by someone else in favor of your website.  If the backlinks originate from sites with strong Google PageRank or strength, the greater the quality of the Backlink.  So, quality AND quantity are important towards generating backlinks.

PPC – this is the advertising arm of Internet Marketing.  Google AdWords is the most popular form of paid advertising.  In order to be successful at pay PPC, there are several factors you must consider.

Budget: There is no way around it, poor bidding habits can quickly destroy even the most robust of advertising budgets. Because of this, it is important to set a budget and carefully work within it. Careful bidding is a must.  Don't just throw your money around.
Bidding: Learning when to bid and how much to bid is crucial. Some keyword analysis sites actually offer guidelines on bidding. Always remember that more general terms will cost you more, and may not provide better conversions. In fact, terms that are too general will get a lot of clicks from only partially interested users, and will sap your budget.
Keyword selection: Like all internet marketing campaigns, PPC is based on keywords. It is critical that you use the most unique, but relevant, keywords you can. Spend as much time as you need researching your keywords and review them as often as necessary.
Analytics: Careful review of analytical data from your website will help you to determine how effective your PPC campaign is. Be sure to carefully track where your visitors are coming from, how they found you and what they did once they reached your site. Make adjustments as needed. The better you optimize your ads and your landing pages, the higher your conversion rates are going to be.
Focus:  All PPC is about the optimization of 2 things: CTR (Click through Rate) and Conversion Rate.
CTR is simply the percentage of impressions that are actually clicked.  The higher the CTR the better your Quality Score in Google AdWords.  This will lower your cost per click (cpc) and increase your ROI.
Conversion Rates can be continually enhanced or optimized by carefully following analytics and responding to the data with tweaks and adjustments to the landing pages to drive the call to action step(s).  The landing pages need to gain immediate engagement by the visitor be clear in terms of value offered and lead with a clear simple call-to-action.
Website Design / Development, SEO and PPC comprise the main elements involved in Website Design Hosting Internet Marketing.
Do you seek online success and need help from the ground up?  Contact us … the initial consultation is free.