Google Adwords Keyword Tool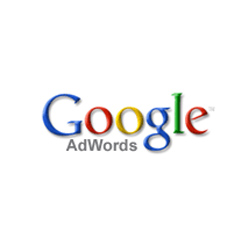 One of Google's most profitable products  is AdWords. It is a major sponsored search platform that allows users to capitalize on targeted keyword research. Implementing a solid internet marketing campaign may need to include the use of pay per click (PPC) techniques.
Keywords
Users input search terms or keywords in search engines and expect results that are relevant. These are quality sites that have the information and answers they are looking for. Search engines review their database to find relevant sites that will provide users with what they desire. The search engine ranks these sites in search engine results pages. Users typically click on sites that rank on the first page. If your site ranks highly on a search engine, the amount of users that visit your site is likely to increase. The development of your internet marketing campaign should begin with researching the terms that users are searching for.
PPC
Utilizing pay per click in your internet marketing campaign requires keyword research. PPC emphasizes a relationship between the terms users are searching for and the products/services you offer. Using Google Adwords, you may bid on the keywords and phrases that users search for to find products and services that are similar to what you offer. When users search for that term, a sponsored ad will appear above and to the right of search engine results pages. Once a user clicks on the ad they are directed to your landing page. For each user that clicks on the ad, you pay Google.
Split Testing
Users respond to landing pages differently because of variables like graphics and wording. In order to learn what kind of landing page is more appealing to users, you should do split testing. Split testing allows you to evaluate the variables of each landing page. To perform a split test, direct traffic to at least two landing pages. Based on the conversion rate that is related to each landing page, you can determine the one that is the most effective. Landing pages may need to be tweaked so that you can gradually increase conversions.
Reaching Goals
Conversion is the most important aspect of Google AdWords. Using a sponsored search platform comes with a price, so you should make the most of this investment. The number of visits, conversion rate and quality score should be incorporated into the overall goals of your internet marketing campaign. As the quantity of users that visit your site increases, so should your conversion rate. Search engine optimization (SEO) strategies can also grow your business. SEO makes your site more user-friendly and can increases your organic search engine ranking as well.
Other Tools
Other than using the Google Keyword Tool, you can also use related 3rd party tools for your keyword research. Some of these paid tools are spyfu, raventools and seomoz. Each one provides different stats and set of micro-tools to assist you with your PPC strategy.
A Google AdWords Certified Company can help you develop and implement your internet marketing campaign. Contact us today.