Reputation Management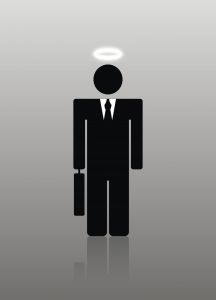 Having a good reputation online is just as important as having a good reputation anywhere else. It serves as a source of confidence, peace of mind and translates into referrals and a higher percentage of business gained or market share.
Maintaining your personal or business reputation online requires a level of awareness, responsiveness and diligence that many may not be aware of.
Awareness – it is no longer enough to use Google Alerts to advise you when there is new content, comment or review that involves your business. Google simply does not provide complete and accurate information. We have seen a trend with Google over the past many months where Google just is not providing alerts for every single occurrence any longer. This makes it incumbent on you or a Reputation Manager to set up a reliable system that alerts you immediately anytime new content is posted where your business is mentioned. Optimum7 has responded to this development by developing its own Alert System that focuses on our clients' names, brand names and other key identifiers so that prompt and effective response is actually possible.
Responsiveness – this is critical. You must be immediately aware but you also must immediately address any challenge to your reputation by responding to any negative post, complaint, slur or other challenge.
Take it Offline – if at all possible take the conversation offline. Invite the individual to contact you directly. Provide all of your direct contact information. Do not debate the issue or question the issue online. Seek to provide the individual attention that he/she deserves.
Get the Posting Removed – if you can successfully engage the individual offline, you should then contact the webmaster of the site containing the post to advise the webmaster that the conversation has been taken offline and should therefore be removed as the issue is being dealt with in a most professional manner.
Respond accurately and professionally – whether or not you can take the conversation offline or get the original post removed, you must respond immediately, accurately and professionally. In essence, you need to remedy the issue to the complainant's satisfaction if at all possible. Solutions come from listening, staying calm and in control of your emotions and understanding that all you seek is to resolve the issue to the complainant's satisfaction if at all possible. Everything you say online must be consistent with this mindset. After all, people are watching.
Strategy – when you are faced with a situation where your responsiveness and associated attempts to resolve the issue are not effective or just not possible, you must implement an effective online reputation strategy to lessen the visibility of negative content.
Existing Clients – ask your existing happy and satisfied clients to comment about their experiences on the same web page where the target negative comment or review exists. Do this consistently over the near term with as many customers as you can to effectively "push down" the negative comment as well as to put the negative comment in its proper perspective … marginalize it!
If there are multiple clients, especially with the same issue, respond professionally and provide a phone number with a live response to immediately attempt resolution on a one to one basis.
When Engagement is Just Not Possible
When trying to work out customer complaints and negative posts online by engaging directly is not successful or just not in the cards, your sole option is to conduct Aggressive Reputation Management. What this means is the use of Search Engine Optimization or SEO to target the search terms that deliver the negative results to actually compete with the negative pages ranking on page 1 and effectively push these posts off of page 1 by displacing these negative pages with positive content that is fresher and more relevant in the eyes of the search engines. The elements involved in Aggressive Reputation Management at Optimum7 are as follows:
Research to identify status and existence of negative items.
Indentify the newest negative items.
Creation and Updating of profiles in local directories and sites.
Research and copywriting of new, original, highly relevant articles, blogposts and press releases.
Setup of Social Media Accounts based on business and individual profiles. Create Profiles in specific social sites such as Facebook and LinkedIn.
Creation of Podcast and iTunes profile page.
Video Creation and submission via TubeMogul.
Syndication of all new fresh content throughout the web including all social profile sites.
Conduct Further Research on any and all Additional Negatives, and Transition to Maintenance Plan.
Reputation Maintenance
Aggressive Reputation Management is meant to put out a fire. Reputation Maintenance is meant to prevent a fire. While it is impossible to prevent the appearance of negative comments on page 1 of Google, it is possible to minimize its effect by limiting its staying power. This is done by making your online reputation a matter of routine rather than crisis management. Here are the key elements to Reputation Maintenance:
Address all known customer issues and complaints on the spot. It's just common sense to address potential problems up front and with care and professionalism.
Setup the infrastructure for Reputation Maintenance.
Setup and maintain a Social Media Presence for your business. Keep it friendly, but business-like. Be approachable!
Write 1 article a week that targets your business.
Syndicate the content through the social media and other relevant sites.
Setup a reliable Alert System so that you know immediately anytime new content appears about your business.
Respond as described at the outset of this writing.
Reputation Maintenance is nothing more than making your reputation a matter of routine focus and immediate engagement to minimize the risk of negative publicity and misunderstandings that will cost you much more in lost business and opportunities.
Optimum7's Online Reputation Management Service involves maintaining your company's positive image over the web and combating negative publicity when it arises. As daunting as it might seem to sift through an endless array of pages associated with your company, managing your reputation online is a key part of maintaining consumer confidence and trust in your brand.
Optimum7 offers both Reputation Maintenance, as the pro-active methodology to maintain and improve online reputation, and Reputation Management which employs the Aggressive Reputation Methodology to overcome the existence of negative posts and complaints by outranking those posts to effectively make those posts virtually invisible by pushing them off of page 1 of the major search engines.
We are uniquely well positioned to do this and have the track record to prove it. As a clear leader in Search Engine Optimization or SEO, Optimum7 brings this expertise to bear in Reputation Management to gain high rankings for targeted search terms to effectively "out-compete" the negative posts and marginalize them.
Remember that bad news or publicity seems to travel at light speed while good news takes the scenic route. Bad publicity resulting in bad reputation can derail your business, undo your hard work and hand over business to your competitors.
Don't just let that kind of thing happen. Contact us for the very best Reputation Management Services.