Optimum7 has operated vaping websites since 2013 meaning, we understand the particulars of SEO for e-cigarette websites. SEO has the power to promote your business effectively online by increasing quality leads, creating new content, and encouraging website visitors to shop with your vape or e-liquid store rather than the competitor. Most consumers are searching for vape related items which are also tagged with a highly informative description. Do not let your SEO go down the drain with empty product pages and obsolete information. Gear up, and take your content to the next level with a customized SEO strategy for your e- cigarette website.
SEO Services We Offer for Online Vape Shops
A crucial part of SEO strategy for online e-cigarette shops is the content marketing that goes into it offline. Optimum7 has a team of expert copywriters and marketers equipped with the tools to search for relevant keywords, create blogs, and analyze growth. Your vape or e-liquid online store can transform into the one click shop many will be in "line" to shop with. Get in touch with our team to discuss:
keyword research
copy strategy
content distribution
link building
domain authority building
… to just name a few areas Optimum7 has over 15 years of experience in.
The purpose of having SEO strategies is of course to rank on SERP or Search Engine Results Pages. You might have a great product or differentiating factor as an online vape shop, but if you're not on the first page of Google, you don't exist. It is a common mistake to try to rank at the top of every keyword or for every product. That is an unrealistic and frustrating goals. At Optimum7 we want to show you how different strategies combine your strengths with goals that we know you can achieve.
As you may know, the vape industry is not allowed to have paid ads on search engines. This factor heightens the importance of organic traffic and developing SEO to increase sales in the long run. So, what should you do to spread the word about your vape shop? You will want to focus on the content you either have on your site or need to include, this is because Google crawls your site to determine how important is it for the consumer searching for keywords such as vape shop, what is e-liquid, vape mod, how to vape, etc. If Google does not find any key features or finds your website hard to navigate it will kick you down the list.
Results We've Generated
Average Increase in Website Traffic
+97%
Average Increase in Conversion Rate
+52%
Monthly Total Leads Generated
3,000+
We become an indispensable resource for our clients to drive traffic and leads.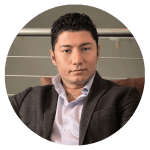 See How We Can Help
You Grow Your Business
Top 5 SEO Strategies for Online Vape Shops
1.Create Valuable Content
Content creation and marketing is a whole discussion in and of itself but from an SEO perspective, it helps makes you relevant to the vape shop keywords that people are searching for online. These efforts can put you at the top of an image search, a video query, on the map that appears above the organic results, or show the user a link to a recent blog post on that exact topic. The target audience for online vape shops can appreciate all of these media results, so be sure to include the SEO optimized copy in the captions, the blog copy, and the descriptions.
2. Optimize for Mobile
Did you know that your mobile responsiveness plays a factor into your Google SEO ranking? If you're creating amazing content for desktop, but it doesn't read well or look good on mobile, your user could lose interest. Create with mobile in mind and then optimize for mobile with clear copy, accurate specs for images and videos, and ready to share. Mobile functionality isn't commented on until it doesn't work, so don't frustrate your users by neglecting these things.
3. Don't Duplicate Content
Duplicate content is penalized by Google as an attempt to only fill copy with ranking keywords across your site. Try to avoid duplicate content unless if it's a mandated warning by the manufacturer or legally required wording for age restrictions on purchases. While it is entirely possible have your site filled with optimized content. To achieve this, it takes daily research and consistently 'fresh' copy. Our team of copywriters have streamlined their process to provide quality blog posts, articles, press releases, product descriptions, captions, and anything else.
4. Create Optimized URLs
URLs are often a missed opportunity to drive your target audience directly to the page they're looking for – and that you want them on for conversion. Optimizing your URL requires some knowledge of how to edit this either in the back end or through shortcuts provided by your platform. If your website is custom-built by us, we can of course change them easily. Even if you are using a popular platform like WordPress, we are familiar with best practices such as creating a short but memorable URL and how to include product item numbers.
5. Set A Goal and Use Data To Back It Up
Good SEO practices are like starting a workout and diet regimen – you want to see results immediately, but it's in the tracking of your progress that you see results. Hiring professionals and experts like Optimum7 is like hiring a trainer. We keep you on track, know the targeted strategies at every stage, and can analyze the results to know what adjustments to make, using data to back up our decisions. Knowing how your e-commcerce or lead generating website is performing allows you to efficiently focus your efforts and resources, as well as make business decisions for improvement.