In the US, the self-defense industry has been growing gradually and attaining a great place in the market, thanks to the spread of self-protection responsibility among Americans. Our customer, Langdon Tactical aims to provide firearms training, equipment, and skill development services to its customers. The company has a reputation in this industry with its broad vision.
Due to legal restrictions in the US, our customers were facing problems with their online visitors' shopping experiences. Only FFL dealers can release firearms to customers who make an online purchase, and they are limited by area. Their eCommerce platform had limited solutions; they needed a better checkout and shipping process. Our team has been successful in developing accurate solutions to major problems that may occur in online shopping in the firearms industry. We decided to implement the FFL functionality.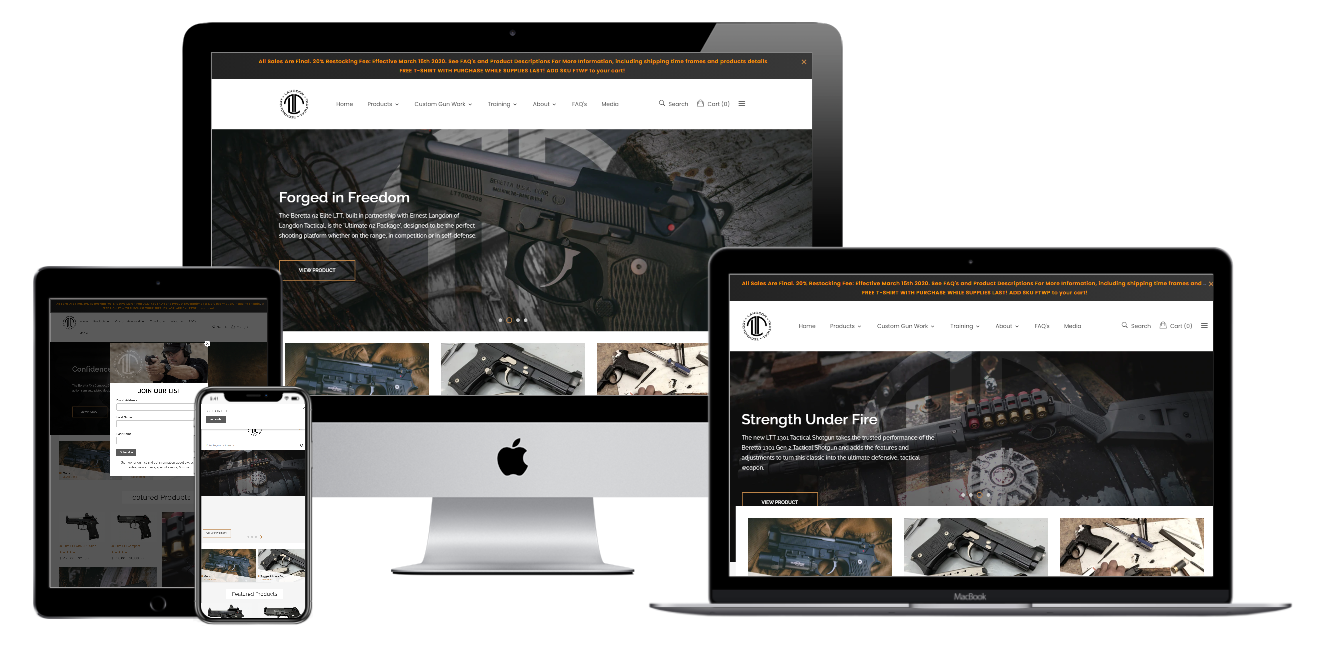 Langdon Tactical approached Optimum7 in 2019. Their website faced one main pain point: possible order cancellations and refunds due to the non-practical shipping method for defensive tools.
We set our core objective based on the business problem addressed and aimed to replace the shipping information with FFL functionality. This perfect functionality would visibly decrease the shipping issues and refunds. Then it would increase the number of orders, visitors, and revenue. To provide better customer experience and user interaction, we also added checkout page customization. This feature is crucial for an online store for our deliverables.
Custom Functionality: FFL Functionality and API
Custom Functionality: FFL Functionality and API
Our developers have specialized in FFL functionalities thanks to previous clients who were US gun dealers online. As a result, we released our app on BigCommerce: FFL API.
Firstly, our team completed the setup of the FFL API App, which is cut out for our BigCommerce customers. We placed a map which shows the dealers' locations on the checkout and gave customers the ability to search a dealer by entering the radius. Then they could select the desired FFL license holder from the dealer locator. Selected dealer's addresses automatically fill in shipping information and the user is prevented from entering a private address.
Also, FFL API App integrates with the ATF Database so that our client has a list of updated FFL Dealers files at all times. Owing to this feature, we ensured both the store owner and his customers could complete the checkout and shipping process without any problems within the legal framework. With the customizations made through the app, we chose the products that this functionality will be applied to and showed "Ship to FFL Option" just for those selected products.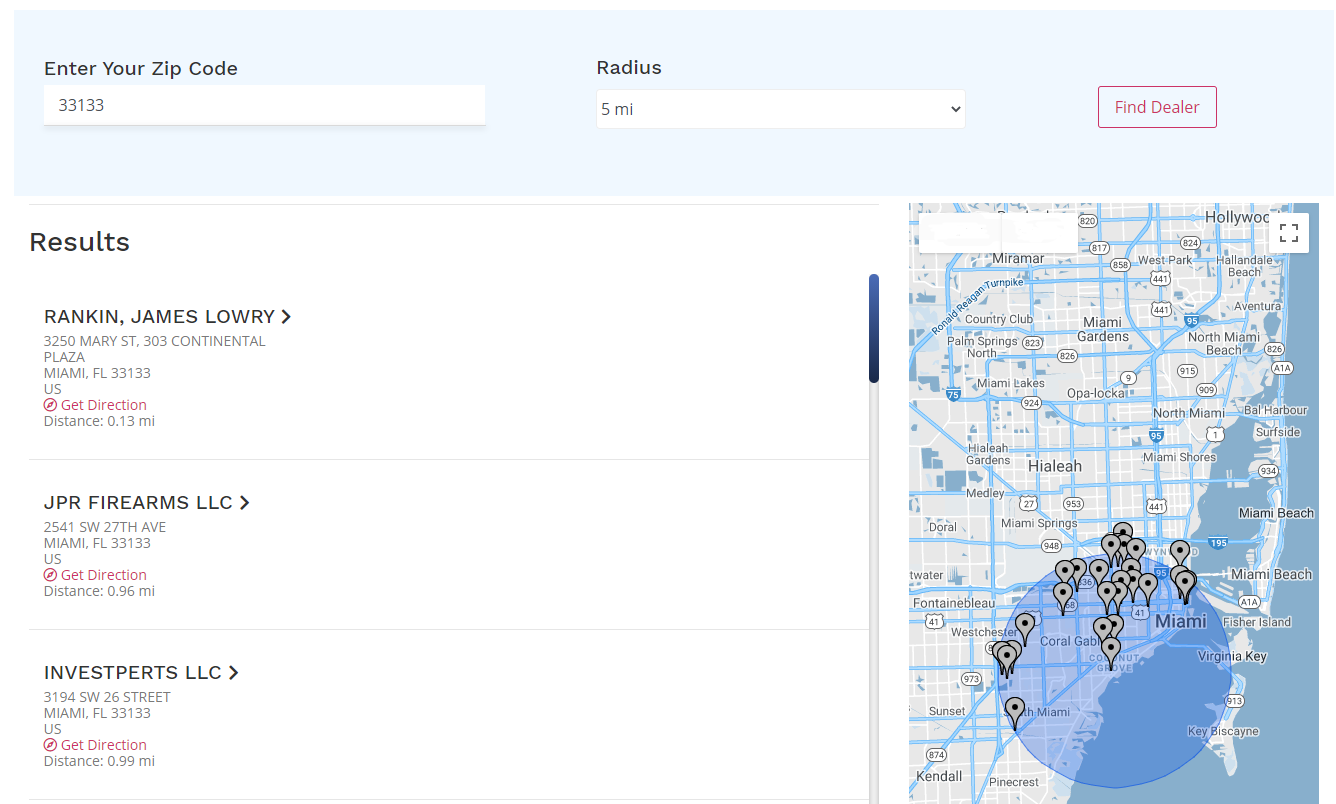 Langdon Tactical has started using the FFL API App at the end of February 2020. In 6 months the comparison of February/July was as follows:
74% increase in visits
172% increase in revenue
This brings their February's $175K in revenue up to $478K in July.